It's not always easy to find a senior care facility for your loved one. There are many options and too many variables to consider. Sometimes, you just need help deciphering it all.
Senior Care Connection, Inc. is happy to help you when it comes to placement for elderly care in San Jose, Santa Clara, and Santa Clara County, CA & surrounding areas. We offer a consumer-free, complete and personalized service for seniors in search of a place where they can feel comfortable, welcome and well-cared-for.
Finding Home Away From Home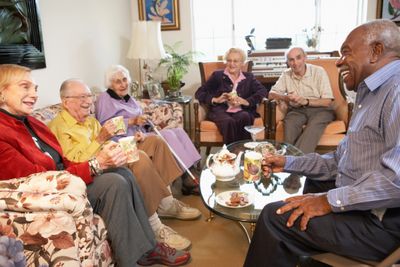 We know searching for care services in San Jose, CA & the surrounding areas can be an emotional and time-consuming process. The diversity of existing housing models, the differences in programs, levels of care, licensure, fee structure and many other aspects of services offered can make the decision-making process nearly overwhelming!
You don't have to do it all alone. We can assist you step-by-step, to find the most suitable housing or care for your individual needs. We take the time to walk you through things like budget, location and amenities, figuring out what your loved one needs and wants, as well as what may be best for them. Then, we put it altogether with recommendations and placement options you can feel confident in.
Tips for Finding the Right Facility
Unless your loved one is used to an upscale environment and has unlimited funds, do not pay for luxury. Pricier doesn't always mean better! Home is where you are safe, loved and cared-for. If it looks like what you're used to and feels welcoming, it's probably a good bet.
Remember, as Mom or Dad age, they will need more care. As much as possible, their resources need to stretch to cover the increased care. Be frugal and spend wisely.
Educate yourself on the models, costs and differences, but remember, your gut feeling is important too. If you enter a community and you feel something is wrong, it's worth digging into. Look, listen and talk to the residents and staff, and ask questions.
If staff and residents look relaxed, happy and have smile on their faces, you have entered a home with a nurturing, rewarding and healthy culture. Which is a good place to start!
Is the Administrator (Executive Director) accessible, friendly, knowledgeable and real? Invisible administrators (glued to their desks) are not able to run a safe, active and happy community. They are most likely better with numbers than people.
If you've made an appointment with the facility, go a little earlier. Talk to the residents, smell the food, ask to have lunch or dinner and get a feel for the community. Can you see your loved ones there? Do they fit in? Good care facilities welcome your interaction and involvement.
Actively participate in the process! Stand by your loved ones, help them to get used to the idea, make sure they get involved and ask their questions, help them go through the transition and adjust to their new home. Become part of the community.
Always Available to You to Answer Your Questions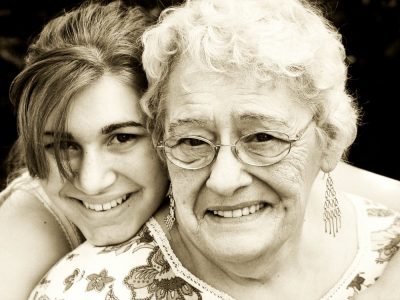 Keep these tips in mind and you're sure to have good luck in finding the right care facility for your loved one. Remember, the Senior Care Connection, Inc. team is always available to you to answer your questions or point you to the right direction.
Call us at 408-261-2896 for a free consultation on our in-home and senior home care and let our team support you through the entire process!